Contact Us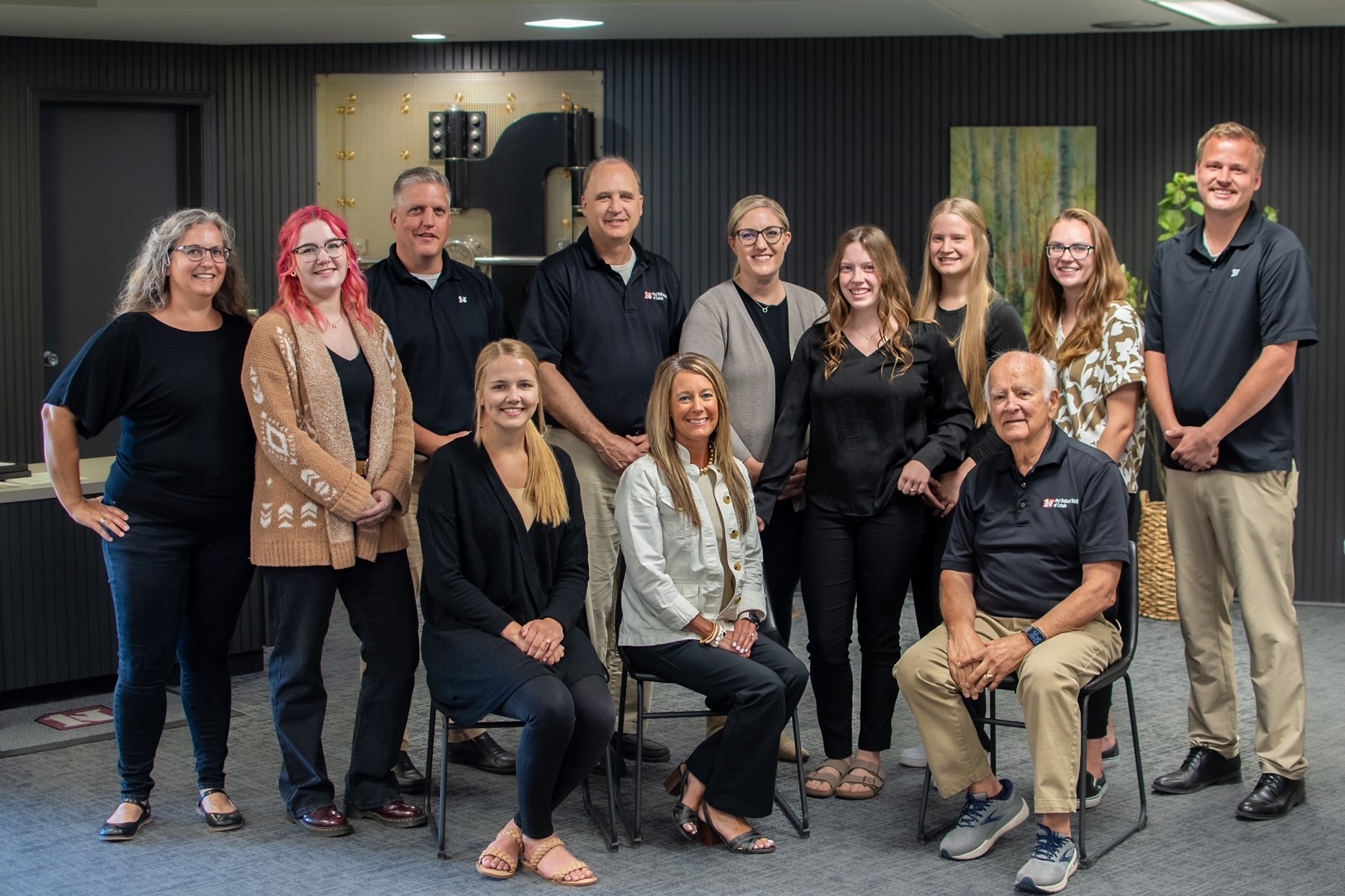 First National Bank of Cokato Team


Tyrone Knoff - CEO
The Knoff family has owned the Bank since January 1, 1977. Ty is a strong advocate of Community and has been an integral influence in the development of the Cokato area over the years.


Mike Seaberg - President
Besides being the President and leader of our Bank, Mike is our commercial and agricultural loan expert. His willingness to assist existing and newly established businesses contributes to a thriving and growing business community.


Josh Limanen - Executive Vice President 
Josh brings an extensive knowledge base and experience in many aspects of the banking world, including Lending, Compliance, and Financial management. He is an established local resident, and understands the people and community of Cokato and Dassel.


Kelly Smith - Vice President
Kelly started working at First National Bank over 20 years ago. She has contributed significantly to the success of the Bank by her excellent customer service and attention.  Kelly is expanding her scope of responsibility here at FNB, as she assumes the duties of Vice President of Operations.  
Jessica Stifter - Associate Vice President

Jessica is knowledgeable in all aspects of Bank operations, including account maintenance, ACH and wire services, debit card management, new accounts, IRAs, and other Bank systems monitoring. She is our primary new deposit account specialist, but is willing and able to help you with any of your banking relationship needs.
Megan Renken - Vault Teller / Bank Operations
Megan is our primary Vault Teller. She directly interacts with customers in her teller duties, and is very knowledgeable and involved with the many varied operational functions of the Bank. Megan has been providing friendly and efficient service to FNB customers for over 5 years!

Seth Aho - Credit Analyst / Operations
Seth is a long time Cokato resident. As our Credit Analyst, he provides the valuable service of researching and compiling borrower and loan information to establish thorough records and documentation. We are confident that he will become a long time fixture here at FNB, and serve you for many years to come. 
Emma Smith - Loan Administration Specialist

Friendly, personable, knowledgeable, and professional. Emma has established herself as our primary 'go to' person in support of our loan department. She also continues to contribute  with her involvement in overall Bank operations and systems support. 
Heather Kelly - Loan Administration Specialist

Heather is no stranger to the community, she has lived in the Dassel/Cokato area for many years. The experience and personality Heather brings to our loan department, and the bank as a whole, will be of greatest benefit to you, our customers! 
 Annie Seaberg - Teller / Loan Administration
Annie is dedicated to earning her degree from UMD. However, in her spare time and on breaks she is a great asset to the Bank - involving herself in the loan department and providing great customer service.
Lauren Halonen - Teller / Operations
Lauren has quickly adapted to the banking world and has proven her capability here at FNB. From general tellering, opening new accounts, or assisting the loan department...she handles it all with welcoming enthusiasm.
Myra Niemela - Teller / Operations
Pleasant and friendly, Myra is here to serve with a smile. She is the newest member of our loan support team as well as providing teller services for our customers. 
Dylan joins the long list of Seabergs who have called FNB their place of employment.  He is an important part of our Drive-up crew...prompt, efficient, and welcoming!
Kiersten Koski - Teller
Join us in welcoming Kiersten to the First National Bank team! Kiersten is proficient, kind and outgoing, you will likely meet her at our drive-up. Be sure to say hello to Kiersten next time you are in.
Contact Us!
Send us a message, we are here to help you.
***Please do
not in
clude any account numbers, confidential or personal identifying information. Emails are not guaranteed to be secure. Please call us if it is necessary to provide or discuss confidential information.***
Thank you for your submission!
We will be in touch with you soon.